ERP Functional Consulting
We assist organizations in implementing, customizing, and optimizing ERP systems. They analyze processes, configure the system, provide training, and offer ongoing support to streamline operations and enhance decision-making capabilities for sustainable growth.
Services for Developing Custom ERP Software in Our Pool
The highly qualified team at Primoris Systems, which consists of ERP developers, QA engineers, business analysts, IT consultants, and project managers, spares no effort in developing the most
advanced and dynamic ERP software
solutions for your company. Our array of ERP services consists of:
Our ERP consulting team evaluates your present business landscape and comprehends your strategic business requirements and intended results. As your dependable advisers, our experts assist you in developing the most effective plans for putting essential ERP software into operation.
For organizations of all sizes and in a variety of sectors, we provide bespoke ERP software development services. We provide dependable and expandable enterprise resource planning (ERP) solutions that provide crucial data insights across numerous platforms, including online, mobile, and on-premise.
Implementation of ERP Services
Even the greatest ERP solutions are useless if they are not applied correctly. The whole deployment of your bespoke networks, servers, and data management systems may be handled by our ERP installation service team while upholding data integrity.
Application Development for ERP
According to the requirements of your company, our technical professionals create feature-rich bespoke ERP solutions utilizing the top programming languages and industry technologies. For online, desktop, and mobile platforms, our specialists create the best-in-class ERP apps.
Applications management takes time away from activities that are truly important. Our ERP managed service professionals make sure that your ERP system is continuously monitored, maintained, and supported, spotting problems early on and taking preventative measures to avoid them altogether.
Consider a scenario in which you choose to create the ERP system yourself rather than outsourcing it. Next, what? You may engage the most qualified and experienced individuals required to maintain the project's success with the help of our ERP staff augmentation services.
Build Your Business With Innovation
Delegate the tasks you excel at and entrust the remainder to Primoris: Empowering your store with intelligent solutions that transform it into a cutting-edge smart store.
Seamlessly manage retail and e-commerce with a single ERP.
Swift billing with Smart-POS! Simplify scanning and generate bills effortlessly.
Unleash your business's financial potential with our advanced accounting capabilities.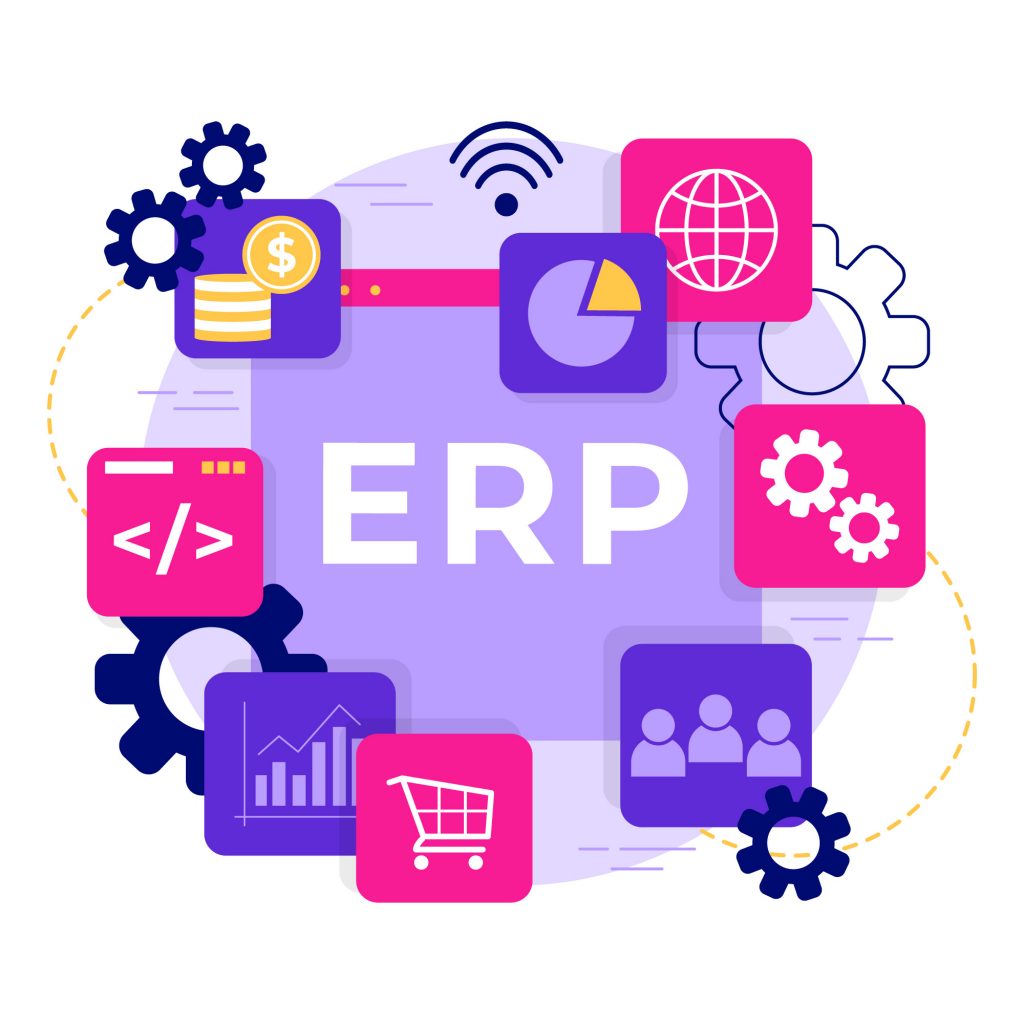 Manage customer data, drive sales with our reliable CRM.
Intelligent Retail Solution
Unify in-store and digital data for enhanced customer experiences.
Revolutionary Omni-channel
Streamline and coordinate multi-channel business operations with a single viewpoint.
Why Should You Work with Primoris Systems to Develop Your ERP Systems?
With almost a decade of expertise in business software development, we have created a number of unique ERP systems for customers in a variety of sectors.
Regardless of whether you want to create an ERP system from scratch or need to make improvements to an existing one, we meet all of your objectives without compromising business continuity.
Our team typically produces the MVP version of the ERP system within 3-5 months using the agile and iterative business strategy, and publishes a new version every 4-6 weeks.
Implementation of ERP Services
You may feel at ease knowing that everything will be handled by Primoris Systems if you choose us as your ERP development firm, including design, development, installation, and post-deployment support.
We provide access to the ERP system via desktop, online, and mobile apps. We concentrate on creating an intuitive UI/UX while developing ERP applications to improve user satisfaction.
Our staff guarantees seamless ERP system integration with well-known platforms like Magento and Salesforce, cutting-edge technologies like blockchain and IoT, and additional ERP modules.
We are quite transparent about both the development process and the cost. We consistently provide the data required to make the best commercial decisions and provide reasonable pricing at every level of the project.
Frequently Asked Questions
Ready to take your business to new heights? Contact our team today to discuss your consulting needs and schedule a consultation. Let's unlock the full potential of your business together.