Invest in SAP to drive your digital agenda and reinvent for today's reality and inventive capabilities.
Our complete practise supports organisations in unifying their core operations, gaining game-changing business insights, and accelerating growth with SAP Business One, SAP S4/HANA, SAP Business One HANA, and SAP ByDesign. We assist companies in utilising SAP's potential to become agile organisations as an ERP partner.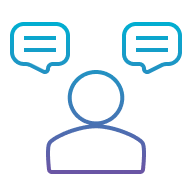 SAP Consulting
SAP Business One, SAP S4/HANA, and SAP ByDesign ERP system calibration and business transformation consulting.
SAP Implementation
Implementing and customising SAP ERP environments will increase time to market in accordance with company requirements.
SAP Integration
SAP may be integrated with other software programmes to enhance ROI and business operations.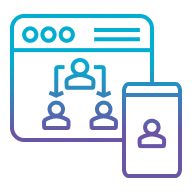 Application Management using SAP
Using the application management, security, testing, data, and cloud capabilities offered by SAP.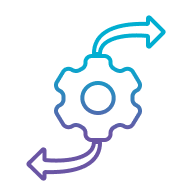 SAP Migration
Data migration from newly established SAP Business One or SAP S4/HANA solutions to your older ERP implementations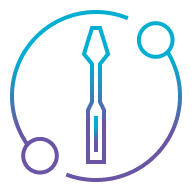 Maintenance & Support for SAP
Providing managed and shared support services that guarantee efficient SAP ERP operation and continual updates.
Choose these ERP products to help your SMEs and mid-market companies run more efficiently, more productively, and with fewer bottlenecks: SAP Business One, SAP Business One HANA, SAP ByDesign, and SAP S4/HANA.

Accept the intelligent ERP ecosystem that comes from end to end. integrated with ML, Al, and advanced analytics for driving business transformation. Using SAP S4/HANA, businesses may manage the management of assets, production, and transportation, accounting, finance, supply chain management, and more. Enterprises can predict, analyse, and transact using SAP S4/HANA. each time in real-time.

SAP Fiori is a user experience platform that enhances the usability and visual appeal of SAP enterprise software. It provides a modern, intuitive interface for streamlined user interactions with SAP systems. With role-based applications, responsive design, simplified workflows, analytics, and customization options, Fiori aims to boost user satisfaction, productivity, and decision-making in SAP-using organizations.

Sales, marketing, and service operations are streamlined with SAP CRM, a complete software solution. It gives companies the ability to control client interactions, gather and analyse data, run targeted advertising campaigns, increase revenues, and provide individualised service. SAP CRM's integration skills support data-driven decision-making, revenue growth, and improved customer satisfaction.

SAP Hybris is an e-commerce platform that empowers businesses to deliver personalized omni-channel experiences. With solutions for product content management, online storefronts, order management, and marketing campaigns, it enhances customer engagement and drives revenue growth. The flexible architecture allows businesses to adapt and succeed in the evolving digital landscape, gaining a competitive edge in the e-commerce industry.

SAP Cloud Analytics is a robust cloud-based analytics platform that helps businesses transform raw data into meaningful insights. With advanced analytics capabilities, it enables organizations to uncover patterns, trends, and correlations within their data, empowering data-driven decision-making. SAP Cloud Analytics offers intuitive visualizations, predictive analytics, and real-time reporting, facilitating better business performance, improved operational efficiency, and enhanced competitive advantage in today's data-driven business landscape.

SAP SCM is a comprehensive software solution that enables businesses to optimize their supply chain operations. It provides tools for planning, procurement, manufacturing, inventory management, and logistics, allowing companies to streamline processes, reduce costs, and improve efficiency. With real-time insights and integration capabilities, SAP SCM helps businesses gain visibility, enhance collaboration, and meet customer demands, ensuring a resilient and responsive supply chain.
In order to speed your transformation journey through agile delivery and continuous deployment with a value-led approach to return on investment, we leverage our knowledge and long-standing relationship with SAP innovators.
Automotive
Accelerate profitable and sustainable growth with automotive solutions driven by SAP. The pace of the future of movement. With the help of SAP Business One and other solutions, automakers, dealers, and suppliers are already under pressure to find new business opportunities.
Food and Beverages
The SAP product portfolio handles everything, from recipe management and quality control to compliance management and online order scheduling. These ERP systems give food and beverage companies the capacity to manage government requirements, reduce margins, and increase product traceability.
Electronics
Businesses are now able to streamline financial administration, Bill of Materials, and IoT thanks to SAP Business ByDesign and SAP Business One. Electronics companies may improve client interactions, spur development, and automate repetitive operations with the aid of these SAP-powered solutions and products.
Retail & E-Commerce
With the SAP portfolio, online firms can grow and automate their operations quickly and at scale. Designed to provide a better user experience, SAP enables e-retailers to quickly and flawlessly optimise sales order portals, increase market leadership, and create new leads.
Finance
SAP ERP systems may boost the development of your financial company. Utilising SAP features aids financial firms in reducing paperwork, obtaining real-time analytics, obtaining better consumer knowledge, and carrying out precise forecasting and budgeting.
Pharmaceutical
Scale the pharmaceutical enterprise at speed with SAP's growing range of product portfolios and solutions. Leverage SAP Business One ERP and SAP S4/HANA to streamline everything from real-time on-demand reporting to batch control and product traceability.
With a growing SAP offering that includes ongoing SAP lifecycle services, automated testing, system landscape optimization, and more, you can increase your business potential.
Utilise SAP cloud solutions to convert businesses into enterprises and take advantage of newer and more profitable market possibilities.
Build a solid corporate architecture by integrating non-SAP processes with S/4 HANA and other SAP modules via third-party applications, online interfaces, and mobile devices.
Ready to take your business to new heights? Contact our team today to discuss your consulting needs and schedule a consultation. Let's unlock the full potential of your business together.