Odoo ERP is the best choice for outsourcing ERP needs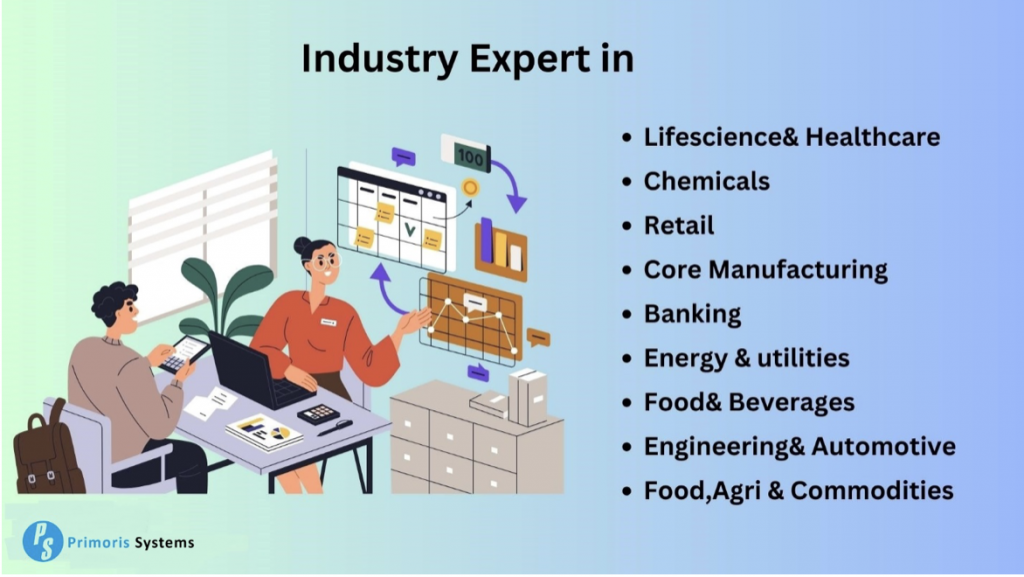 Odoo ERP development is an adaptable and configurable ERP system that can assist companies in streamlining their operations and fostering expansion. However, knowledge and experience are needed to customize Odoo ERP to match the particular needs of your company.
Primoris Systems steps in at this point. We have been assisting companies looking to optimize their ERP systems with our considerable knowledge of Odoo ERP Customization and Implementation. We'll walk you through the process of how we can meet your customized demands and how our services can help your company grow in this blog article.
Primoris System offers Odoo ERP customization services that range from basic to unique.
A business application must follow client instructions. Customization gives users a unique experience in an application by concentrating on their needs and suggestions. Odoo ERP offers a fully complete solution to satisfy a corporate need, but clients will always want something additional.
Primoris Systems analyzes your demand for the additional demands and then determines the best course of action for implementing the functionality. We offer high-end modification services to help customers fully utilize their applications and so achieve their business objectives. By extending the modular design of Odoo ERP, our technical team helps you meet all of your needs.
Odoo ERP Dashboard Customizations
Odoo ERP gives users the option to create visually appealing graphs and data presentations for business analysis with Dashboard Customization. Based on your unique business needs, we can help you create and customize your dashboard for any combination of Odoo ERP's products, whether it be their CRM, HR, Accounting, Sales, Purchasing, or an all-in-one solution.
Creating Custom Reports in Odoo ERP
We at Primoris Solutions can assist you in utilizing the powerful and user-friendly reporting tools that Odoo ERP offers. To better serve your needs, we may assist you in creating new tax or sales order reports using your preferred formula or modifying current balance sheet reports with a particular grouping or layout.
Odoo ERP Invoice Customization allows customers to customize their invoices
We can assist you with creating personalized invoices depending on products, clients, salespeople, and more using the Odoo ERP Invoice module. With little customization or configuration, we can assist you in creating your invoice format, fields, or reports.
CRM Customization for Odoo ERP
Every sales transaction, from the initial contact to the quote, is documented using Odoo ERP CRM. Our experts can assist you in customizing the workflow and dashboard for your CRM system, which includes handling follow-ups, leads, opportunities, and any other part of your sales funnel.
Why Choose Primoris Systems for Customized ERP?
There are several things to consider when selecting the best partner for your ERP customization needs. Primoris Systems, however, stands out as a top option because of its vast experience and competence in offering unique Odoo ERP solutions to companies across all industries. For your needs in Odoo ERP customization, consider Primoris Systems for the following reasons: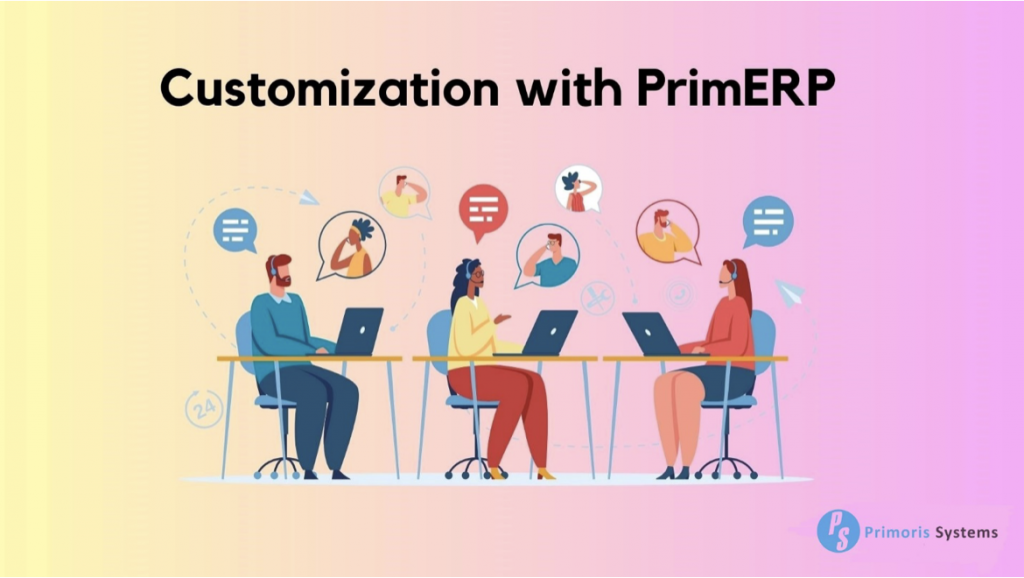 We should not overdo it when it comes to customization.
Over-customization can lead to a system that is challenging to support, upgrade, and maintain. Also, it can make the system more complicated, which would require more time and money to construct.
As much as we believe businesses should concentrate on their essential requirements utilizing Odoo ERP's out-of-the-box capabilities and as much as we support the idea that businesses should identify which requirements are inescapable and require adaptation in line with the business's overall strategy.
Finally, for any necessary customization, we have skilled Odoo ERP developers who can offer advice on best practices and create solutions that are effective, efficient, and long-lasting.
Experience and Knowledge:
A group of highly qualified experts from Primoris Systems has worked on several Odoo ERP projects, including intricate customizations and integrations. They are very knowledgeable about the Odoo ERP framework and can offer specialized solutions to fit your company's demands.
Integrated Services:
Odoo ERP customization services from Primoris Systems are extensive and include module development, unique processes, reports, dashboards, connections with external systems, and much more. They offer end-to-end support for your Odoo ERP deployment through their services, assuring a smooth and effective process.
Transparent Interaction:
Primoris Systems believes in maintaining open and transparent communication with its clients. They provide regular updates on the progress of your project, ensuring that you are aware of any issues or delays. This level of transparency helps to build trust and fosters a collaborative relationship with clients.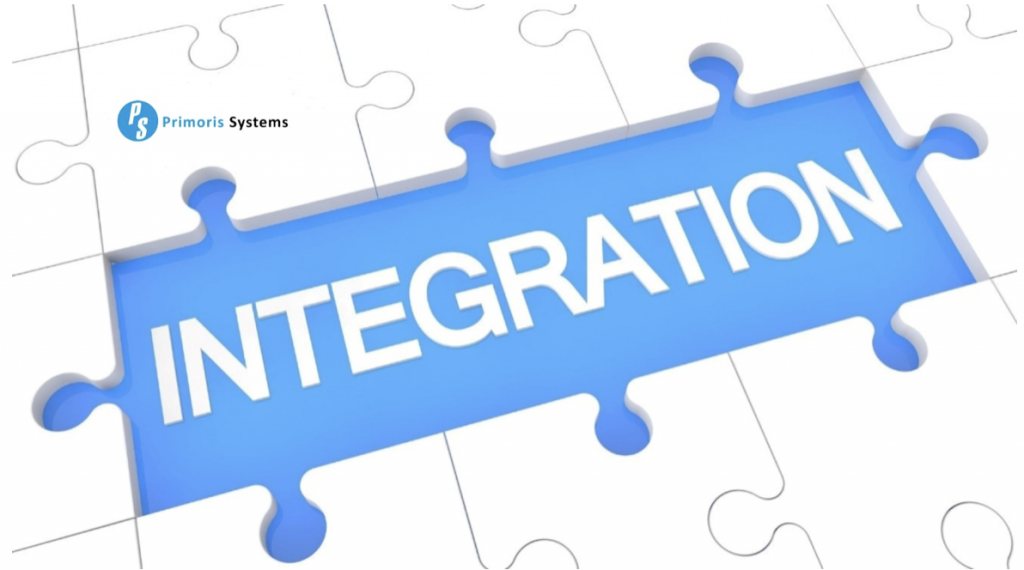 Efficient Cost-Saving Measures
We provide affordable Odoo ERP customization options that are catered to your company's requirements. We collaborate with you to determine the areas that require the most modification, and we place a strong emphasis on delivering solutions that maximize the return on your investment.
After beginning our adventure in 2015, we can now proudly state that we may be the best option for you after completing 2000+ projects for 400+ clients and 140+ techies. Worry not if the industry is a concern for you; we have worked with clients in more than 20 different industries to deliver our Odoo ERP Services, and we can customize Odoo ERP to match your unique needs and make sure the platform is in line with your business procedures. Primoris Systems Odoo ERP development company is aware of the value of customization for companies, as well as the dangers of over-customizing software. Because of this, we emphasize usability and usefulness in our strategy. With our customized approach, our clients have experienced an average 20% gain in efficiency and a 15% decrease in expenditures.
Please reach us at sales@primorisystems.com to know more about how we can support you.