Small-scale businesses use Odoo ERP
Enterprise resource planning (ERP) is compared to a wizard's wand in the rising technical sector. Using ERP systems in business sectors can lessen staff members' issues and difficulties and accelerate progress. Deals have become more complicated over time in all types of firms, making Odoo ERP more important for fixing your operations swiftly. This blog will discuss the advantages of using Odoo ERP in small enterprises.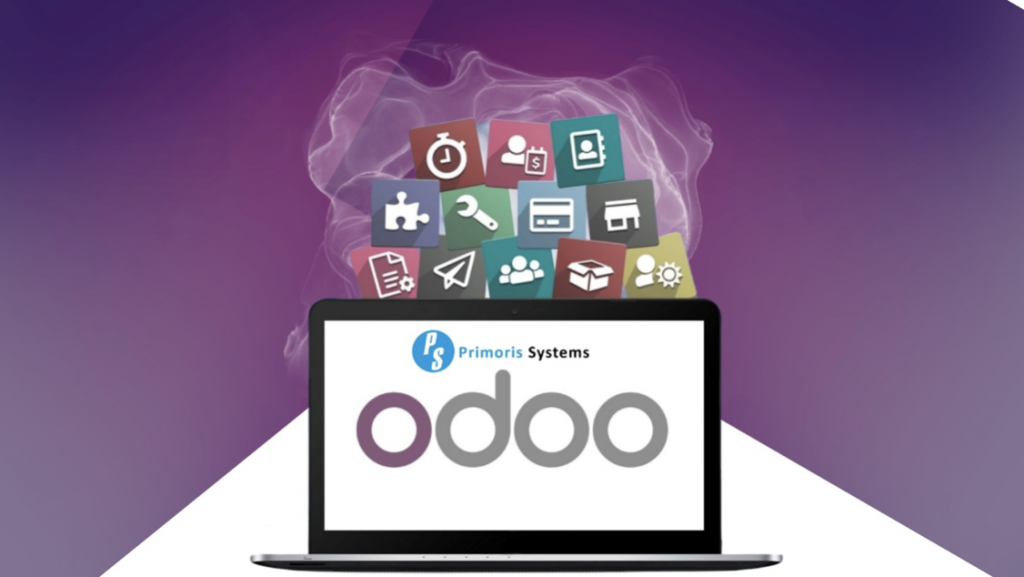 As an ERP tool is installed, all the chores make it worthier and more accessible, which results in the grit of many corporate-scale firms. This is due to how quickly this modern technological era has evolved and made operations easier. As a result, more and more small businesses are starting to implement ERP systems. These systems, which include order processing, inventory management, and production, consistently form the corporate biorhythm. The most widely used ERP system right now is called Odoo ERP, and it's important for tracking your business properly. 
Odoo ERP is a comprehensive business management tool that provides a number of integrated applications for various business needs, including sales, accounting, inventory management, manufacturing, project management, and more. It is an open-source platform that may be modified to fit particular corporate needs.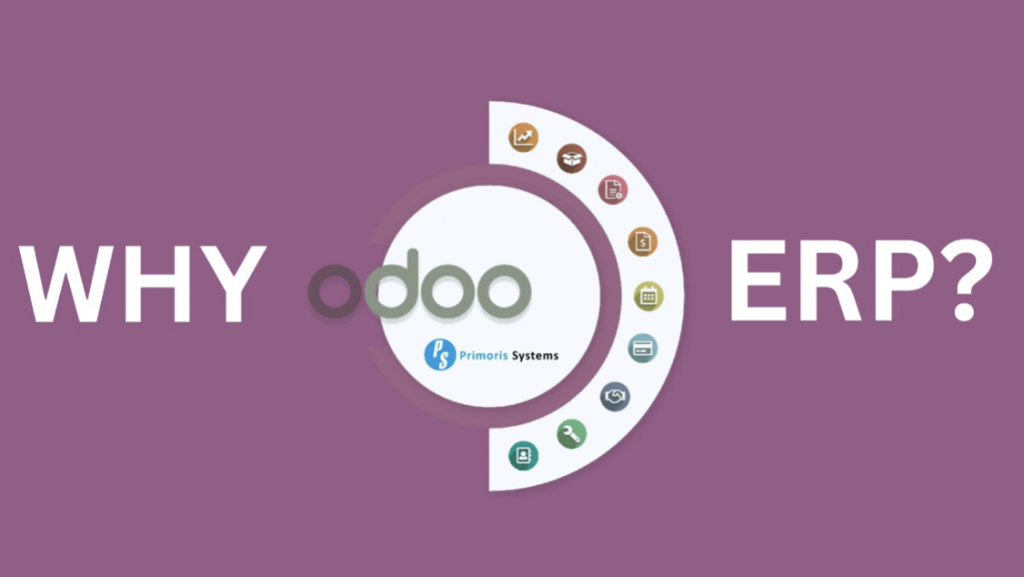 An enhanced user interface, better performance, and improved security are just a few of Odoo ERP standout attributes. Additionally, it offers a number of new features like advanced manufacturing routing, automatic bank feeds, etc.
Businesses can use real-time data from Odoo ERP to automate processes, streamline operations, and make data-driven decisions. It is a comprehensive solution that can assist companies of all sizes in effectively and efficiently managing their entire business operations.
The use of an open Odoo ERP enables customers to effectively and efficiently update and customize their vendors and business dealing activities. More than 50 major modules and more than 38,000 third-party apps and plug-ins are available for the open-source Odoo ERP software. 
Hence, if these plug-ins are appropriate for your business, you can use them. As a result, Odoo ERP is self-hosted and is used by the company. According to each company's needs, this ERP can be employed. 
Odoo ERP Advantages for Small-Scale Sectors 
Odoo ERP can be used in small-scale industries more easily because it can complete more work in less time. Small startups can therefore increase their profits by investing. One may ask for a cup of tea in front of numerous tycoons if one invests in small startups or firms. At the end of the day, though, manually sorting through mountains of data can be challenging, time-consuming, or prone to error.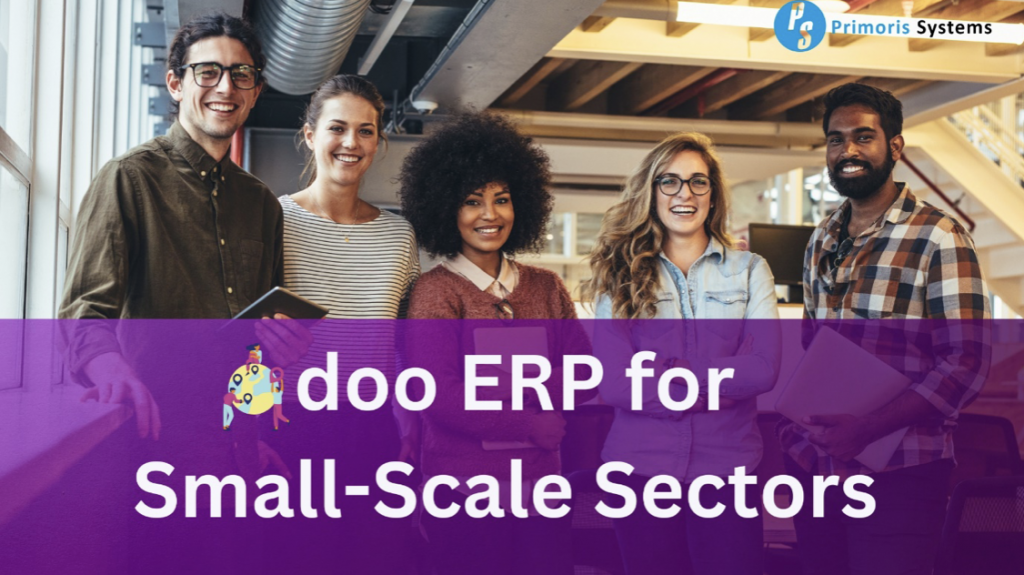 Currently, integrating an ERP system makes it simple for small businesses to manage critical business processes like accepting orders, managing inventories, managing accounts, etc., and delivering automated results. Yet, regardless of the size of the organization, the ERP system must be integrated. 
Let's continue with the advantages of Odoo ERP for small businesses: 
By analyzing and coordinating the inputs made through the Odoo ERP before late deadlines, small-scale businesses may make swift decisions. By making judgments about inventory control, marketing, bookkeeping, and all other facets of their businesses, enterprise businesses can save time. They can make crucial decisions regarding the real-time data and centralized data storage provided by Odoo ERP. Startup enterprises can target what works or what doesn't work without suffering losses and increase their profits by combining all of the data. 
Also, these businesses are able to identify prospective problems that could impair a company's production level. And as a result, they can act immediately and faultlessly to stop it. 
By integrating the Odoo ERP into their business operations, small business enterprises can recognize and obtain productivity at an increased level. Employees can increase productivity by concentrating on their core tasks by adhering to a single system. The fact that Odoo ERP boosts overall business productivity may be its most important advantage. 
Helps to Increase Data Transparency  
When you choose to integrate Odoo ERP in a startup, you can be sure that there will be centralized data storage in case you need to export or re-enter data in an emergency. With just a few clicks, all departments may control this integrated system, which reflects any inaccuracies or miscalculations discovered in the data. Its capacity for centralized storage encourages efficient communication between staff members in various departments, which lowers data entry errors and lowers the costs incurred by human resource management, maintaining organizational transparency.
Encourages Participation in and Teamwork 
Due to a lack of teamwork, small businesses frequently struggle to achieve their goals in the absence of an integrated system. It is because staff occasionally lack the time to share information from various users, which weakens the stability of the company. By putting the Odoo ERP system into place, a company may improve its operations by making all of its information accessible to all employees in an updated format.
Improves the level of competition in the market for small and medium-sized enterprises. 
Every small- and medium-sized organization can find solutions with the Odoo ERP system that can be customized to meet their needs. The system has been developed to accurately accommodate all processes and keep track of all operational requirements that arise in small businesses. As a result, Odoo ERP maintains expenses in comparison to competing ERP systems while improving confidence. All of these elements help the tiny market to continue to be competitive with other markets.
The affordability of Odoo ERP for your business 
There are several ERP systems on the market, but when compared to others, Odoo ERP preserves the value of your investment in your small business higher. In relation to the money you invest in your enterprise, it is affordable and pocket-friendly. Because of its importance to your company, you can launch it with the bare minimum of features at a low cost. As a small business owner, you can, nevertheless, manage all IT expenses and run your operations using Prim's default features. You may scale up your firm at a reasonable cost by installing the Odoo ERP because it is within a predetermined budget.
 The following list includes some of Odoo ERP features: -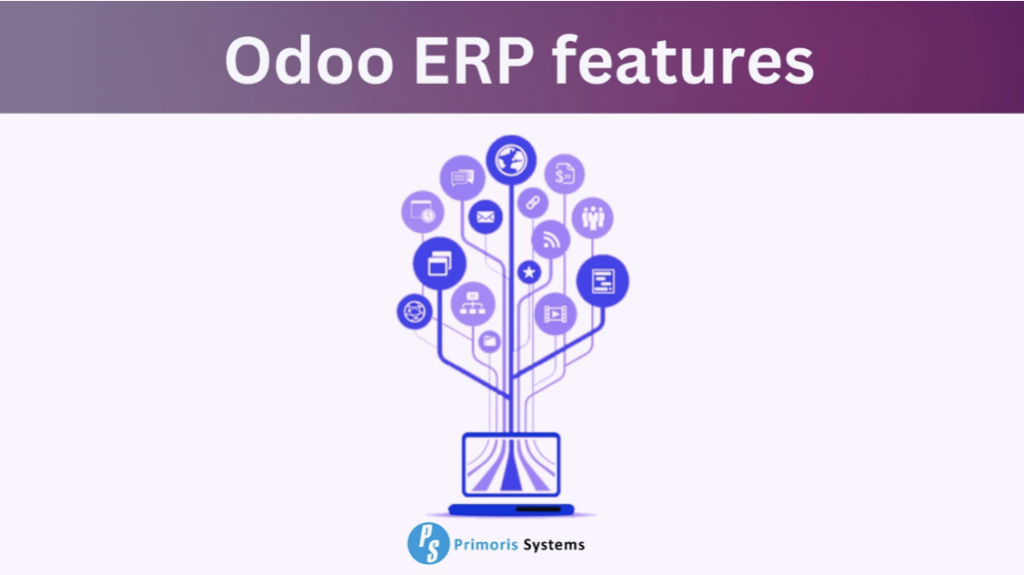 Odoo ERP (Enterprise Resource Planning) is a comprehensive suite of business applications that integrates various functions within an organization. Here are some key features of Odoo ERP:
Unique and exclusive applications. 
For true sustainability, operations are connected. 
Coordinated inventory control. 
Working with software that can be used both on-site and remotely under the SaaS model. 
Configurable localized pieces for your own business requirements. 
Able to manage and operate a business properly using third-party platforms. 
Operations based on IoT.
Simple affordability by choosing between a premium enterprise edition and a free community version. Also, Odoo ERP is replaceable after purchasing the paid version afterward. 
Overall, Odoo ERP offers companies a complete platform that can improve productivity, streamline processes, and spur growth. It can be customized to meet the unique requirements of any organization, from small start-ups to large enterprises, thanks to its modular design and flexible customization options. Odoo ERP is a great option that can help you achieve your goals, whether you want to enhance your customer experience, optimize your supply chain, or improve your accounting processes.